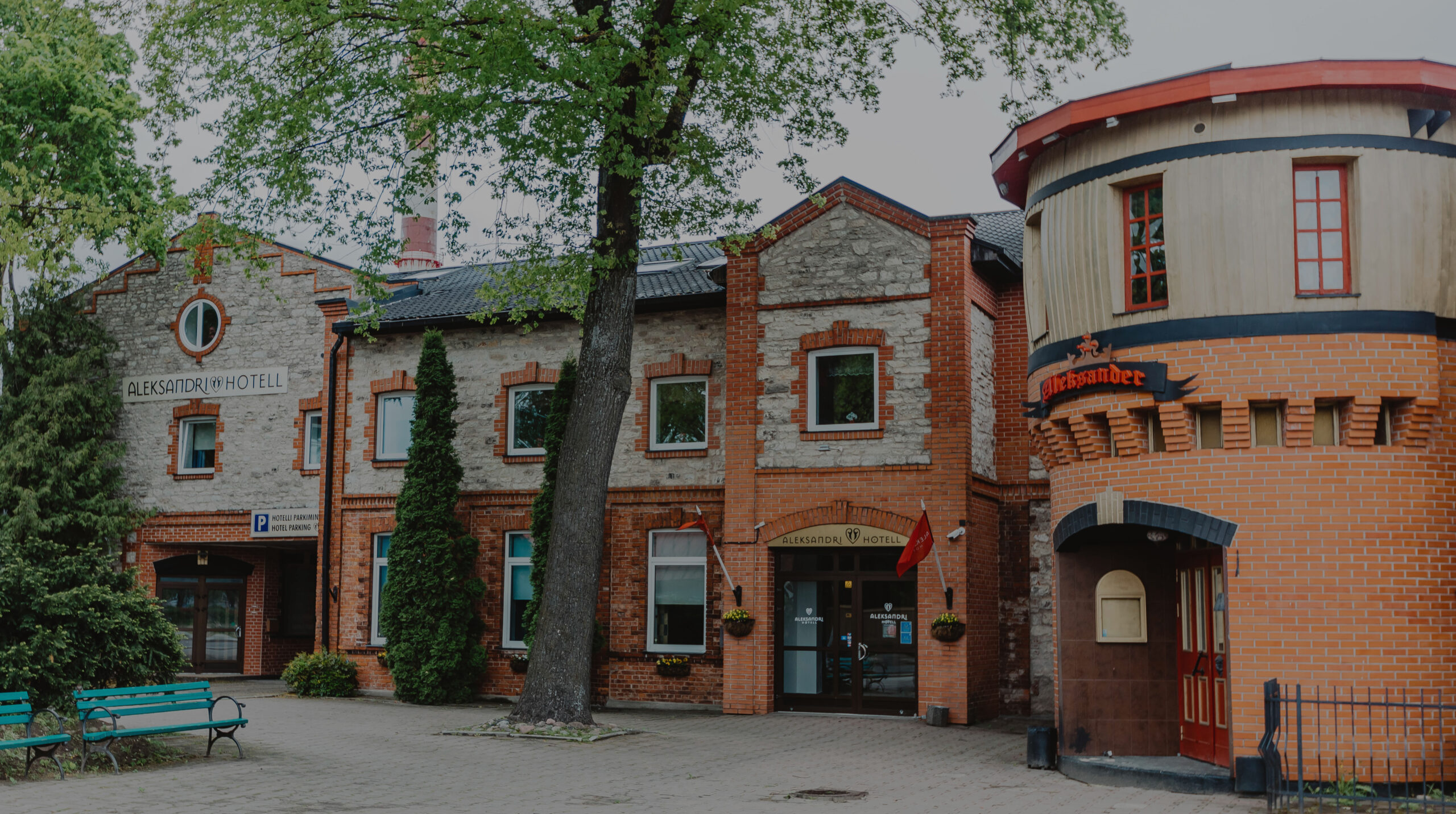 FREE WIFI
SAFE PARKING
BREAKFAST
Aleksandri Hotel
Dear customers!
During the webpage update, we kindly ask You to check the availability of the rooms and make reservations either by phone or e-mail.
We apologise for the inconvenience!
aleksandri@aleksandri.ee
+372 736 6659
ROOMS & APARTMENTS
Aleksandri Hotel has 39 rooms, 4 of which are suites, 6 family rooms and 2 with a sauna. There are also rooms for allergy sufferers and people with special needs.
BREAKFAST
A rich breakfast buffet is served Mon-Fri from 07:30 to 10:00 and Sat-Sun (+ public holidays) from 08:00 to 11:00. Breakfast costs € 7.
RESTAURANT TARTU ALEKSANDER
The large restaurant-pub with a fireplace offers pleasant service and a delicious belly filling. The restaurant is located in the same building as the hotel.
Family room with sofa bed is comprised of two connected rooms with enough spa...
Livingroom area with sofa, 2 bedrooms, kitchen and sauna.
Family room with a twin beds is comprised of two connected rooms with enough ...
Single room has one large bed, a TV set, SAT-TV, WiFi, a telephone, a toilet,...
Four bed room is comprised of one room with four separate beds.
Double or twin bed rooms have one large bed (DBL) or two separate beds (TWIN).
Junior suite with bath is one spacious room with a balcony.
Aleksandri Hotel is a 15-minute walk from the center of Tartu. We offer rooms of different sizes and price classes on three floors. Guests can use the free Wi-Fi throughout the house and park their car in the hotel car park in the courtyard.