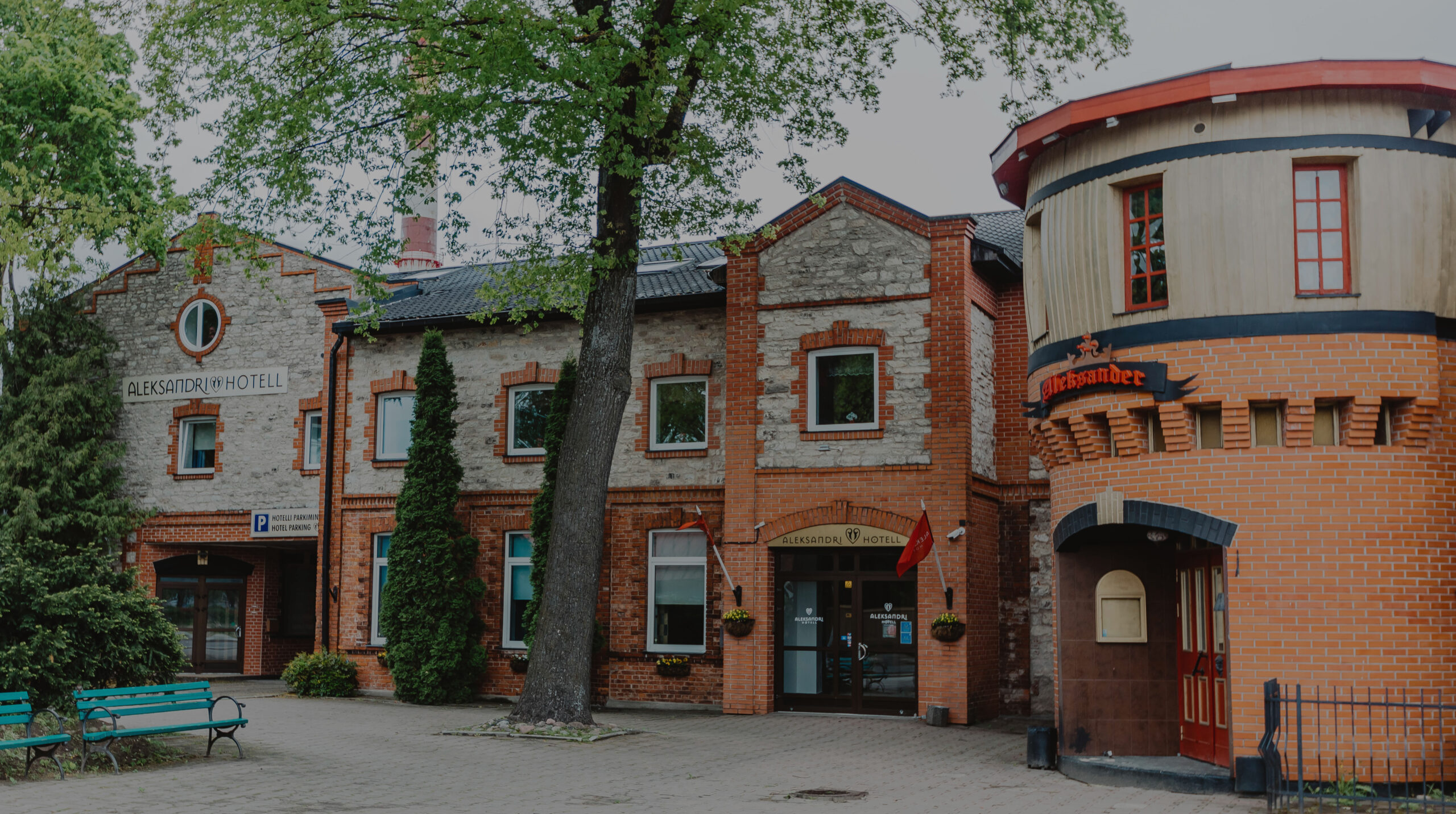 FREE WIFI
SAFE PARKING
BREAKFAST
Aleksandri Hotel
ROOMS & APARTMENTS
Aleksandri Hotel has 39 rooms, 4 of which are suites, 6 family rooms and 2 with a sauna. There are also rooms for allergy sufferers and people with special needs.
BREAKFAST
A rich breakfast buffet is served Mon-Fri from 07:30 to 10:00 and Sat-Sun (+ public holidays) from 08:00 to 11:00. Breakfast costs € 10.
Family room with sofa bed is comprised of two connected rooms with enough spa...
Livingroom area with sofa, 2 bedrooms, kitchen and sauna.
Family room with a twin beds is comprised of two connected rooms with enough ...
Single room has one large bed, a TV set, SAT-TV, WiFi, a telephone, a toilet,...
Four bed room is comprised of one room with four separate beds.
Double or twin bed rooms have one large bed (DBL) or two separate beds (TWIN).
Junior suite with bath is one spacious room with a balcony.
Aleksandri Hotel is a 15-minute walk from the center of Tartu. We offer rooms of different sizes and price classes on three floors. Guests can use the free Wi-Fi throughout the house and park their car in the hotel car park in the courtyard.
The service is super! Every request was met, staff was very attentive and friendly. Even just for the amazing service I would recommend the hotel.
Despite the virus, the hotel has not made any quality concessions. Everything was great. Breakfast is also rich.
I liked everything, pleasant and polite staff, clean, cozy room, fast service. Location close enough to the city center.
Quiet area, city center a short walk away. Kind reception, room was very comfortable, complete sense of privacy. It is possible to use wifi connection. Breakfast had plenty of choice. Value for money is in place.
A peaceful clean and cheap hotel for a person who wants normal accommodation at a reasonable price. There is a separate shower room in the room, I ended up alone in a double room with a wide bed, which also had a sofa, coffee table, large wardrobe and, of course, bedside tables on both sides.
Comfortable night in an inexpensive hotel in a quiet location within easy walking distance of Tartu Centre
Check availability and book now through Bookvisit.